Muslim Salikhov KO's Nordine Taleb at UFC 242 Abu Dhabi
September 10, 2019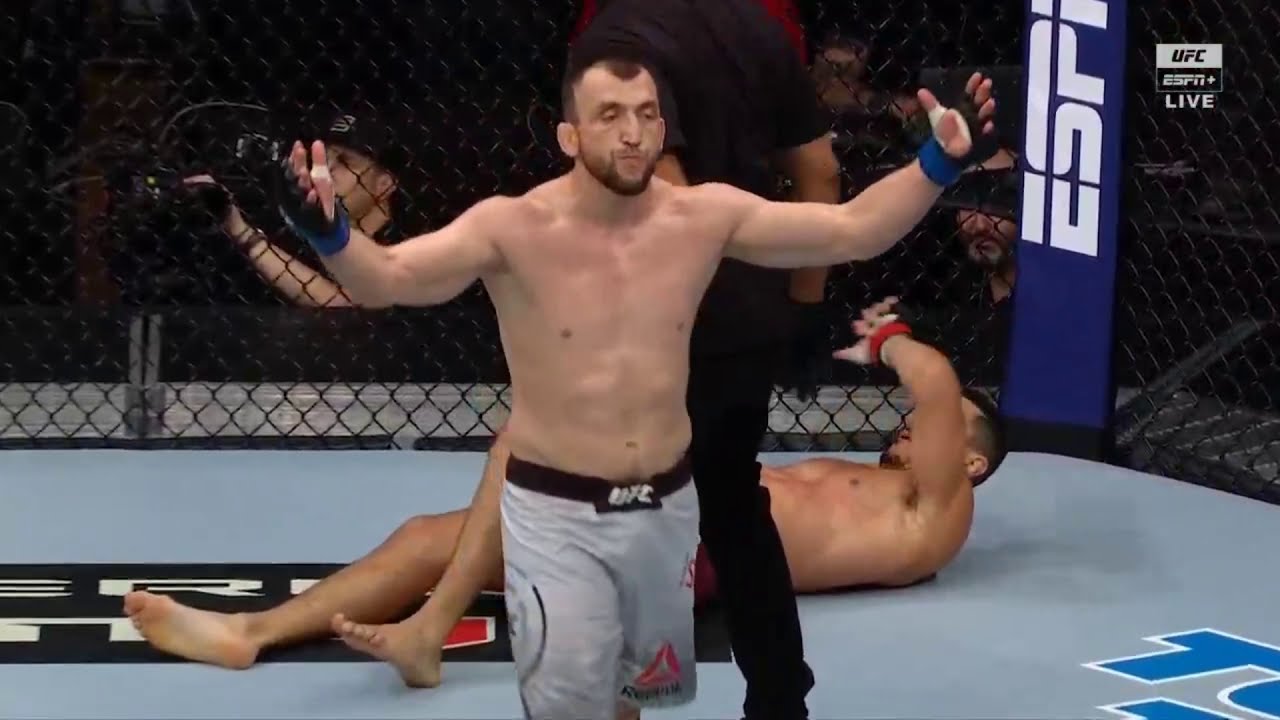 In a thrilling fight leading up to the main event at UFC 242 Abu Dhabi on September 7, 2019, welterweight Muslim Salikhov knocked out his opponent Nordine Taleb in the first round at 4:26. It was the first finish of the night, and this was the second consecutive knockout victory for Salikhov since knocking out Rickey Rainey at UFC Glendale Fight Night April 14, 2018 (Poirier v. Gaethje).
Salikhov's powerful, lighting fast overhand right punch flattened the veteran French fighter, with referee Herb Dean stepping between the fighters once Taleb hit the canvas with a resounding thud.
The stylish finish earned Salikhov a $50,000 UFC Bonus of the Night. Salikhov's record is now 2-1 in the UFC and 15-2 overall.
Salikhov had focused on training in Dagestan waited out a frustrating suspension by USADA for an out of competition sample collected in June 2018. He was cleared in March 2019 by USADA, with UFC releasing the statement on March 5, "The United States Anti-Doping Agency (USADA) has dismissed all pending charges against Muslim Salikhov…and Salikhov has been cleared to compete immediately." Soon after, Salikhov's slot on the UFC 242 was announced.